BOOK YOUR STAND AT ANIMALIA ISTANBUL BEFORE IT IS TOO LATE!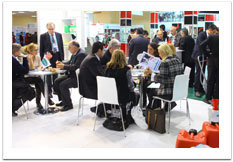 ANIMALIA İSTANBUL, which is the only international trade fair for stockbreeding industry that has been uninterruptedly organized in Istanbul for years, is going to take place on 5-8 February 2015 in Istanbul Expo Center. Local and overseas companies will reveal their latest developments in stockbreeding industry for four days at such an international platform.

ANIMALIA OPENED FOR THE 11th TIME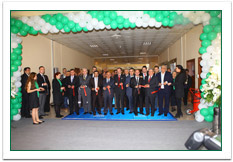 11th International Trade Fair for Livestock & Cattle Breeding Technologies ANIMALIA ISTANBUL 2014 was opened by Mr. Ahmet Suloğlu Deputy Director of Istanbul Food, Agriculture and Livestock Office, Mr. Ahmet Ertürk Chairman of HAYKOOP, Dr. Can Demir General Manager of Food and Hygiene Academy and Mr. Bekir Çakıcı General Manager of HKF Trade Fairs. The show hosted local and international leading brands operating in livestock industry for four days.

ANIMALIA ISTANBUL 2014 EXHIBITOR LIST
Click here for the exhibitor list of ANIMALIA ISTANBUL 2014.