ANIMALIA OPENED FOR THE 11th TIME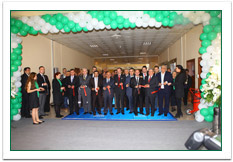 11th International Trade Fair for Livestock & Cattle Breeding Technologies ANIMALIA ISTANBUL 2014 was opened by Mr. Ahmet Suloğlu Deputy Director of Istanbul Food, Agriculture and Livestock Office, Mr. Ahmet Ertürk Chairman of HAYKOOP, Dr. Can Demir General Manager of Food and Hygiene Academy and Mr. Bekir Çakıcı General Manager of HKF Trade Fairs. The show hosted local and international leading brands operating in livestock industry for four days.

ANIMALIA ISTANBUL 2014 EXHIBITOR LIST
Click here for the exhibitor list of ANIMALIA ISTANBUL 2014.

ANIMALIA ISTANBUL 2014 IS SUPPORTED BY KOSGEB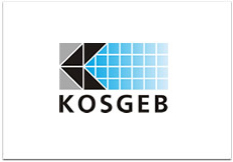 Exclusive for the Turkish exhibitors participating in ANIMALIA ISTANBUL 2014, organized by HKF Trade Fairs, held on 20th-23rd of February 2014 in Hall 9 of Istanbul Expo Center, are supported by KOSGEB.